Last year when we dressed up for Easter, it was still early in the pandemic and we certainly thought that we'd be back to in-person events by Easter 2021. That hasn't panned out, but even so, it didn't stop us from getting dressed up.
Leading up to this year, I mentioned around a bit online that it would be fun to use the hashtag #VirtualVintageEasterParade to share photos online. I didn't have time to promote it too much but some people did participate so take a peruse here.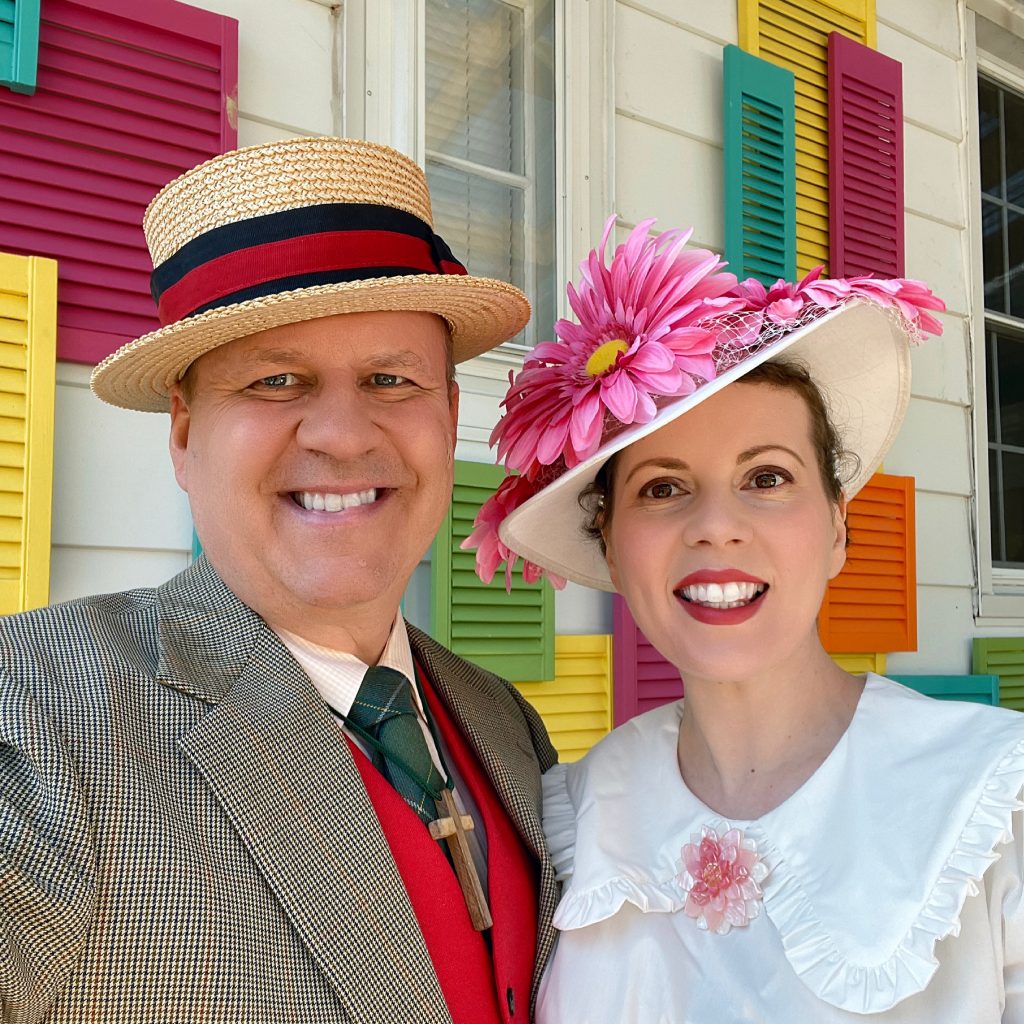 We took a little stroll in Niagara-on-the-Lake and managed to avoid getting too near anyone. All in good fun!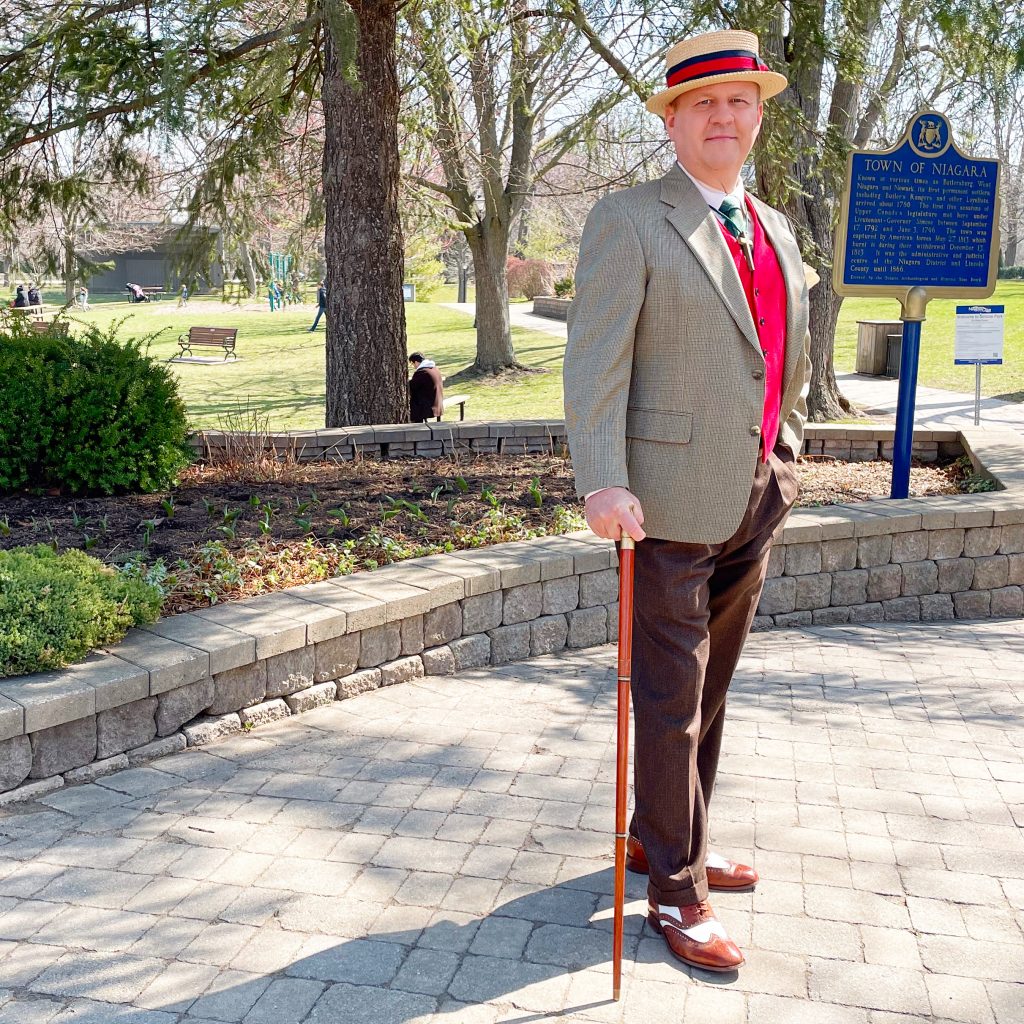 Geoff's hat is from the Beau Chapeau in Niagara-on-the-Lake. For my hat, I added some large modern daisies to an old hat.
For my shoes, I finally had the chance to debut this pair of WEST shoes in champagne from Saint Savoy.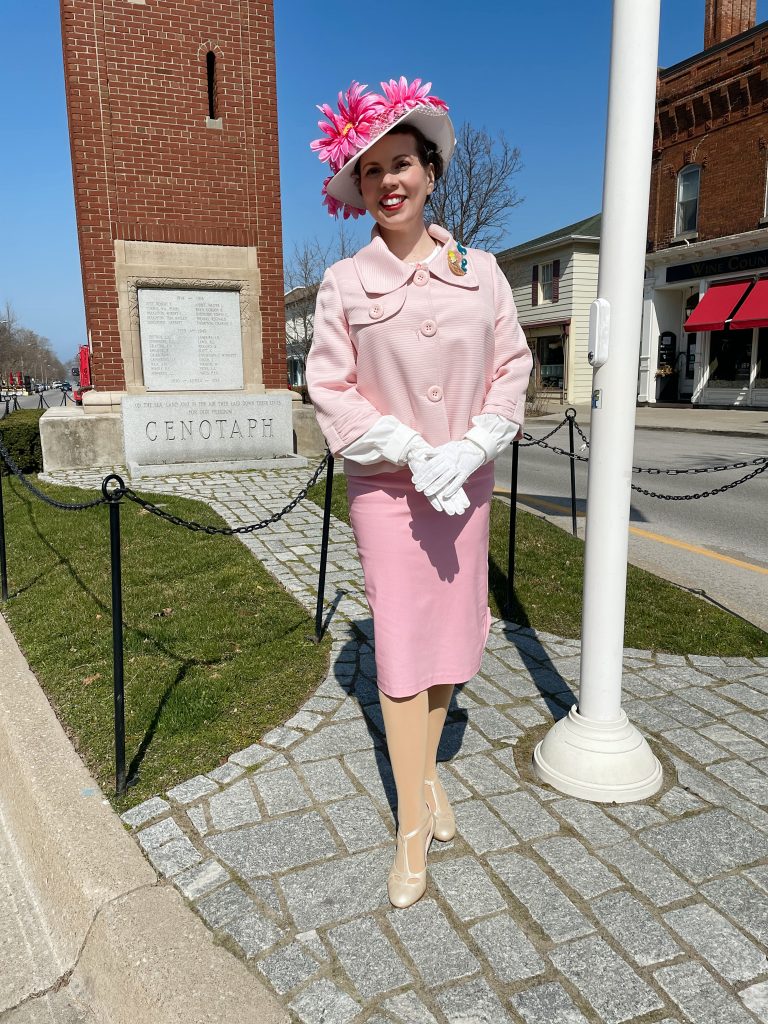 It was too chilly without the jacket but I wore two spring brooches from Erstwilder, one on the blouse and one on the jacket.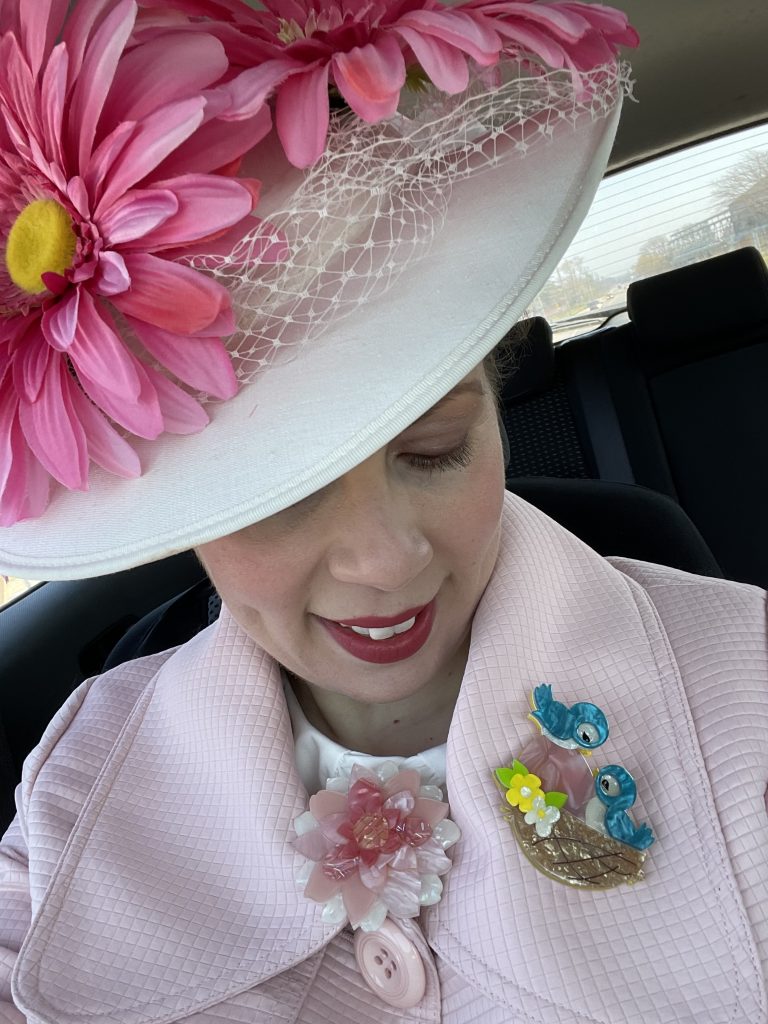 Looking forward to doing something with other humans for Easter 2022… I hope. But alone or in company, we're sure to dress up.