I have a little obsession. It's the Estelle blouse from Heart of Haute.  I love a lot of their things, everything is excellent, but I'm particularly in love with anything that ties at the neck and this blouse delivers. I have more of them than I should admit in various solids and prints. They're absolutely my favourite. Here are some photos of just a few from my collection: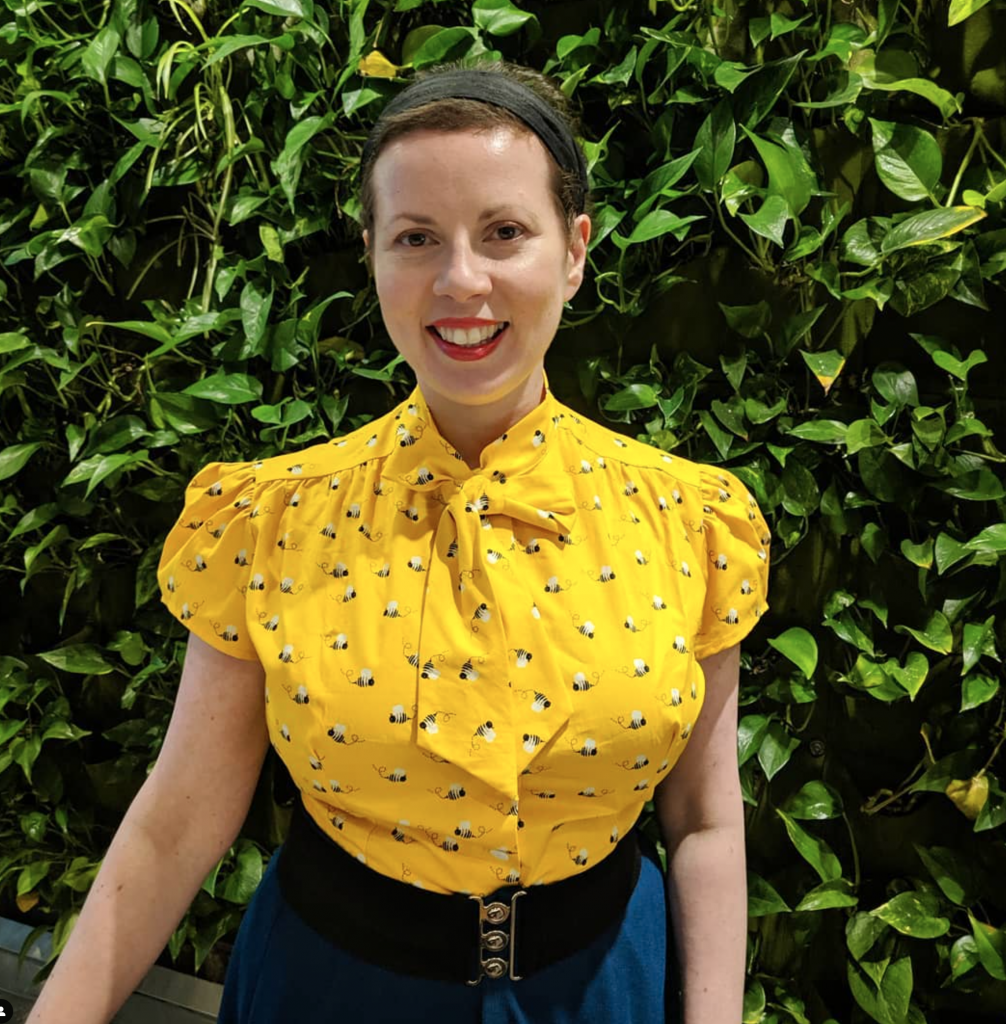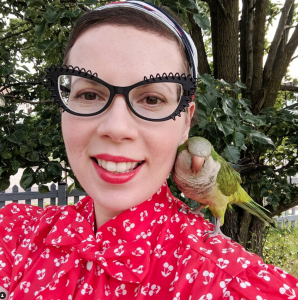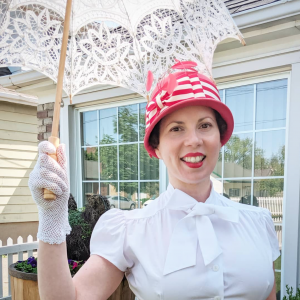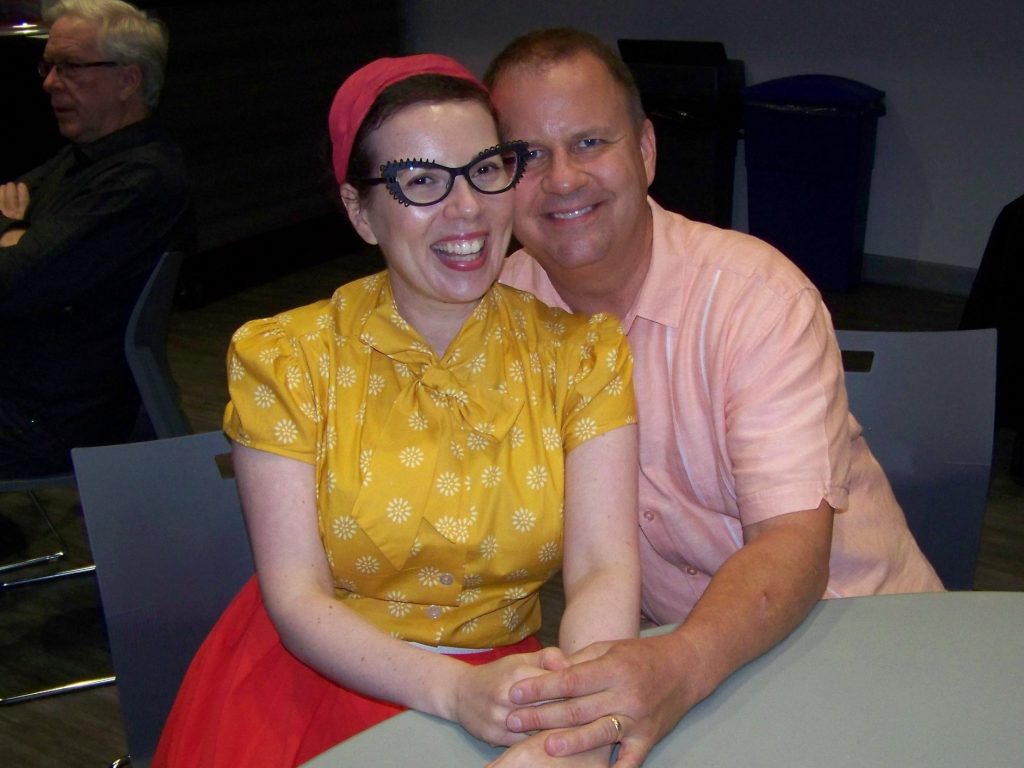 I also have a couple of Diva Suits from Heart of Haute, which are fabulous. I have a blue one and also put in a custom order to have one made in houndstooth.
Here's a business photoshoot I did wearing the Diva Suit in houndstooth: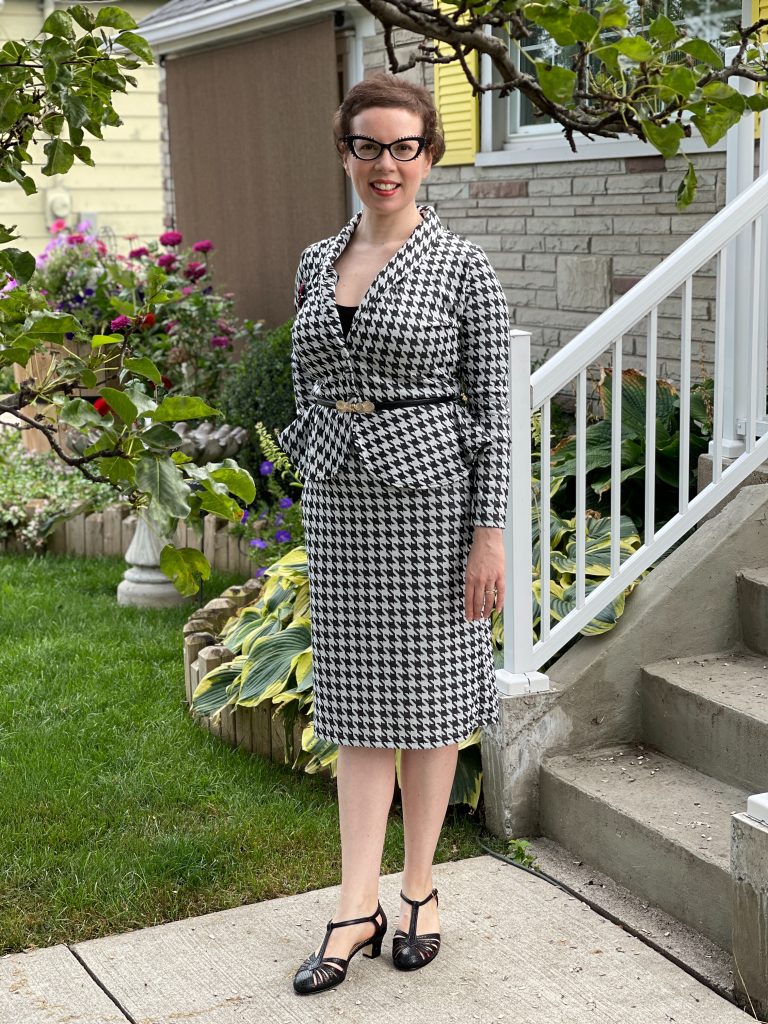 How could I forget two of my favourite summer dresses? This is a pink gingham that I absolutely adore: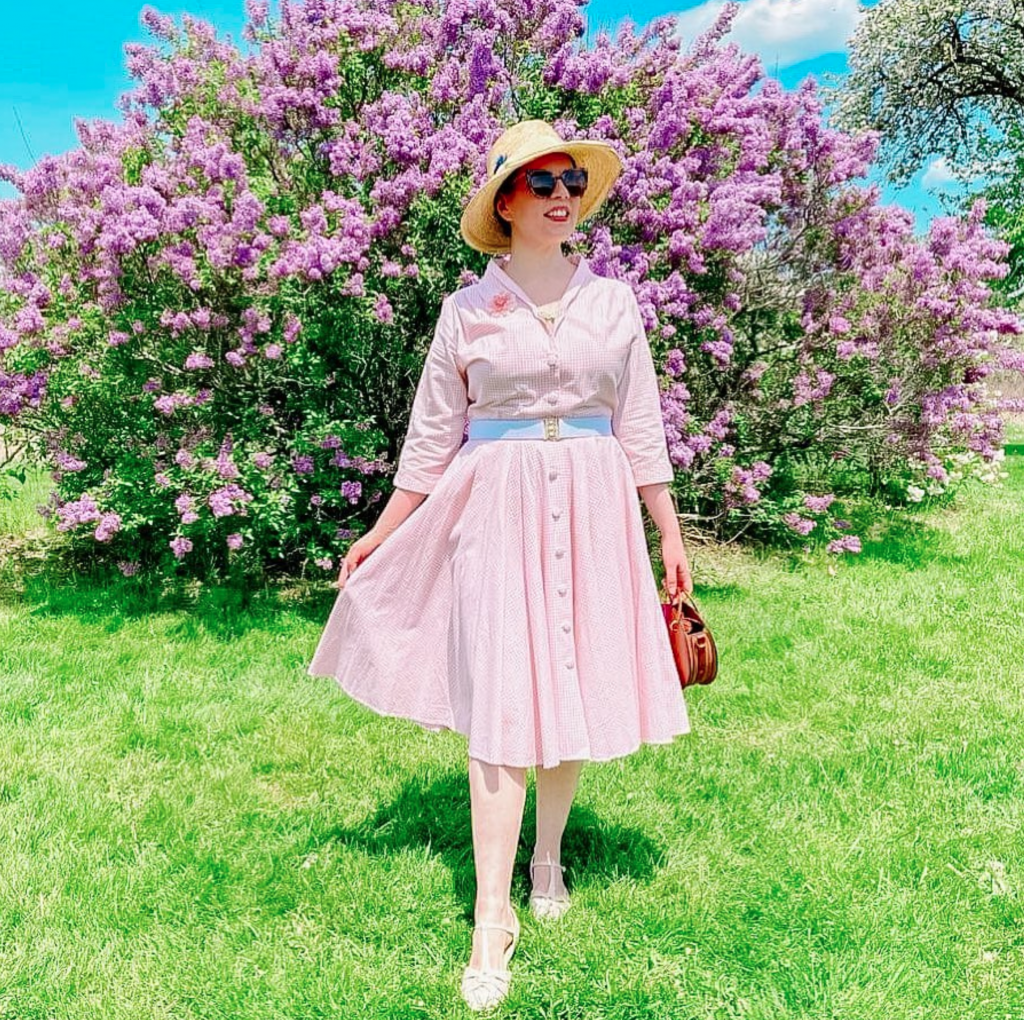 And this one ties at the neck, quite a lot like the Estelle blouses. How could I resist? By the way, I love the high neck because it means don't have to put sunscreen on my chest area, which burns very easily.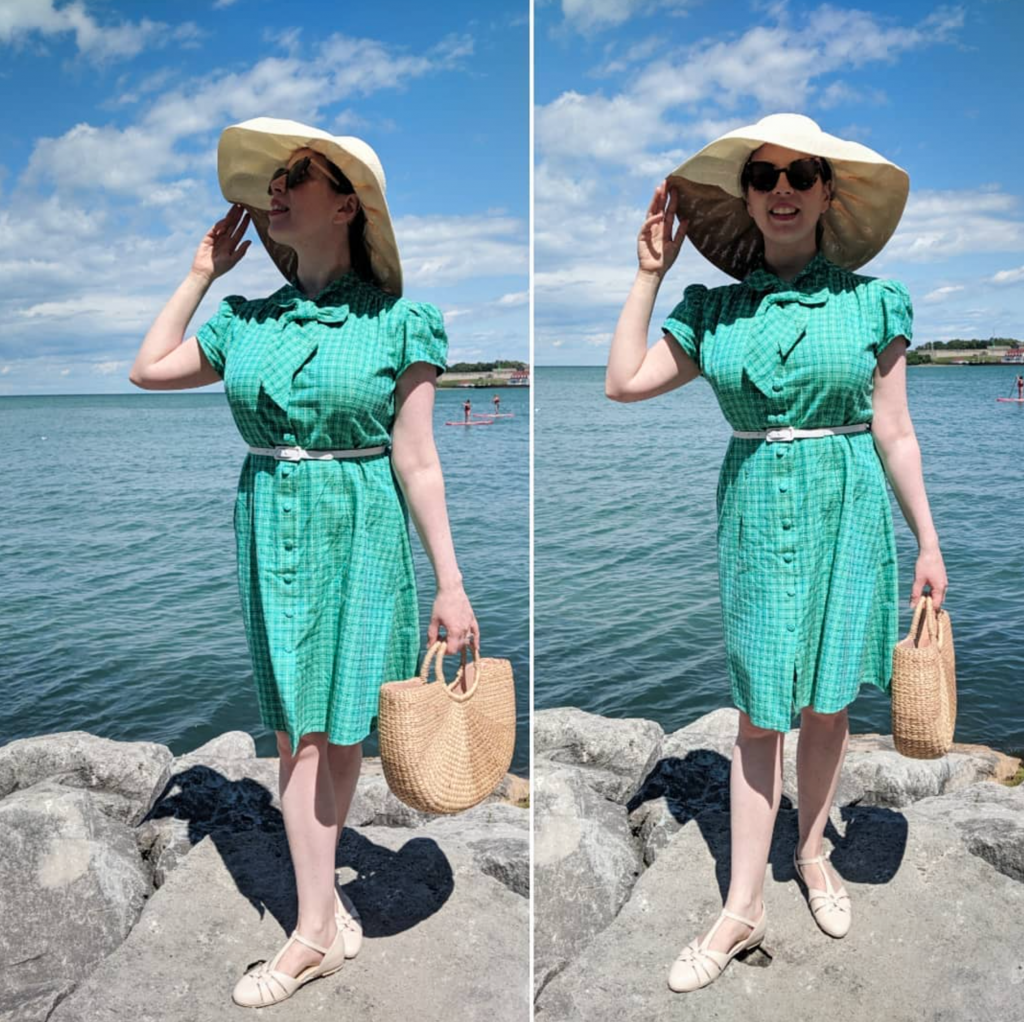 I also really like the cropped Dapper Blazers. They're so handy! I find them a practical alternative to sweaters and look really good as an extra layer of warmth with high waisted skirts and dresses. This is the Dapper Blazer in cream, which was also a custom order, but I also have it in red and black: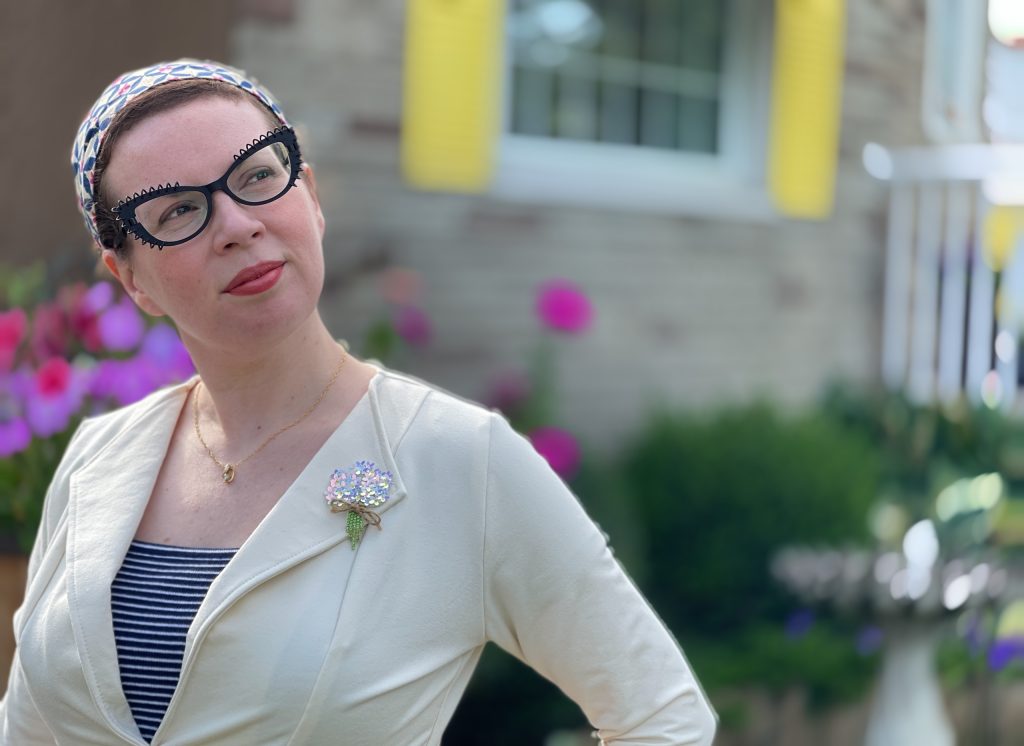 I just love their stuff. Great quality, practical materials, a little touch of vintage, a little whimsy, great colours and cuts. If you haven't checked them out before, I highly recommend them! heartofhaute.com