Geoff restored this gorgeous Art Deco vanity for my birthday! It's incredible. Not sure how he'll ever top this birthday gift!
Ta-da!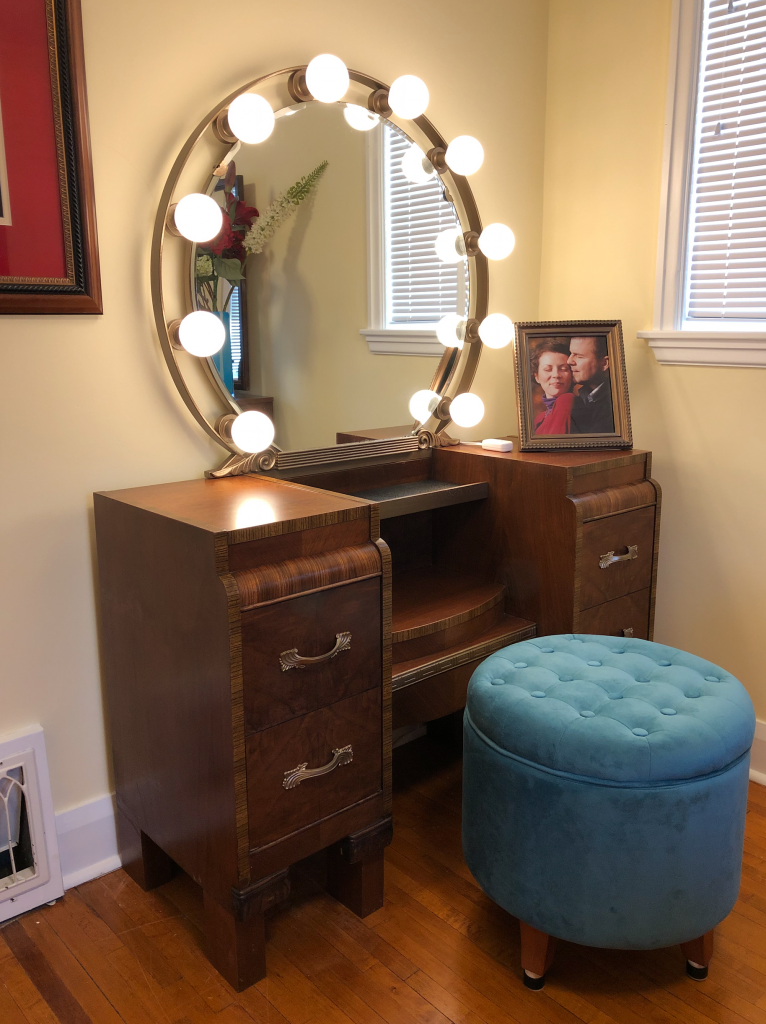 Here's the video where you can see Geoff's restoration process and how he surprised me with it!
Now I've "moved in" –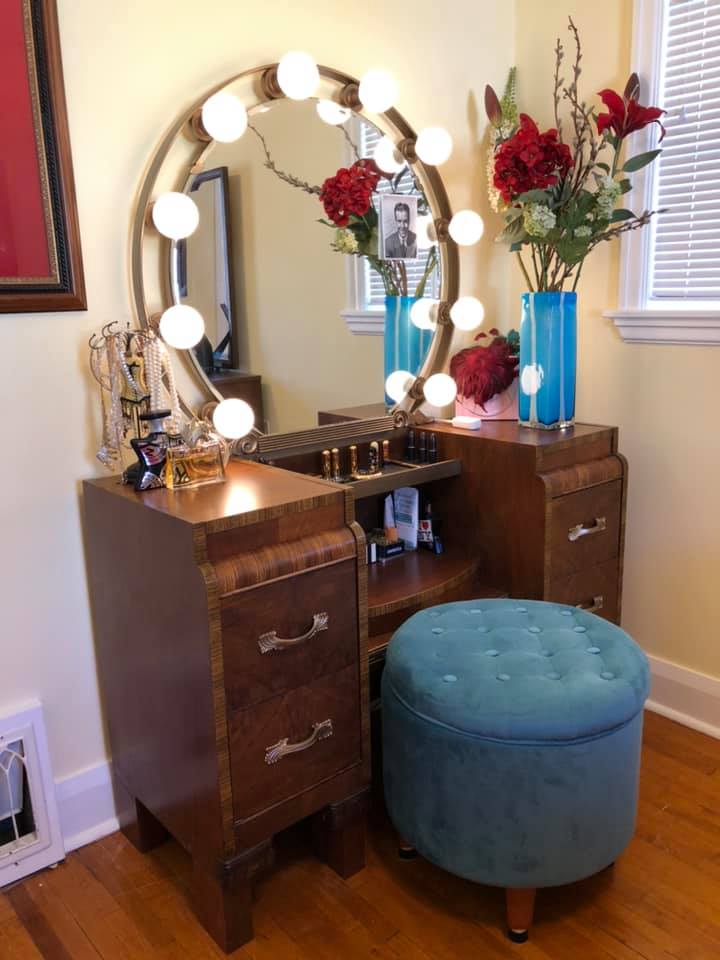 Of course I had to start to fill it with my things. I like the special place at the top where I'll reserve mainly for Besame cosmetics.