Easter Sunday – Virtual Vintage Easter Parade
Several years ago we had the opportunity to visit the New York City Easter Bonnet Parade on Fifth Avenue. The cover photo is from that excursion. We thought it was so wonderful, and of course we're fans of the film, so we brought our own small version of that event to Toronto for a couple of years. We were planning to revive it last year but of course the pandemic interrupted.
Instead, we turned it into a virtual even last year and it was nice to see people's photos on Instagram!
So since we still can't do a full in-person event this year, we're doing a virtual event for Easter again. The great thing about a virtual event is it doesn't matter where you are, we can all enjoy each other's photos.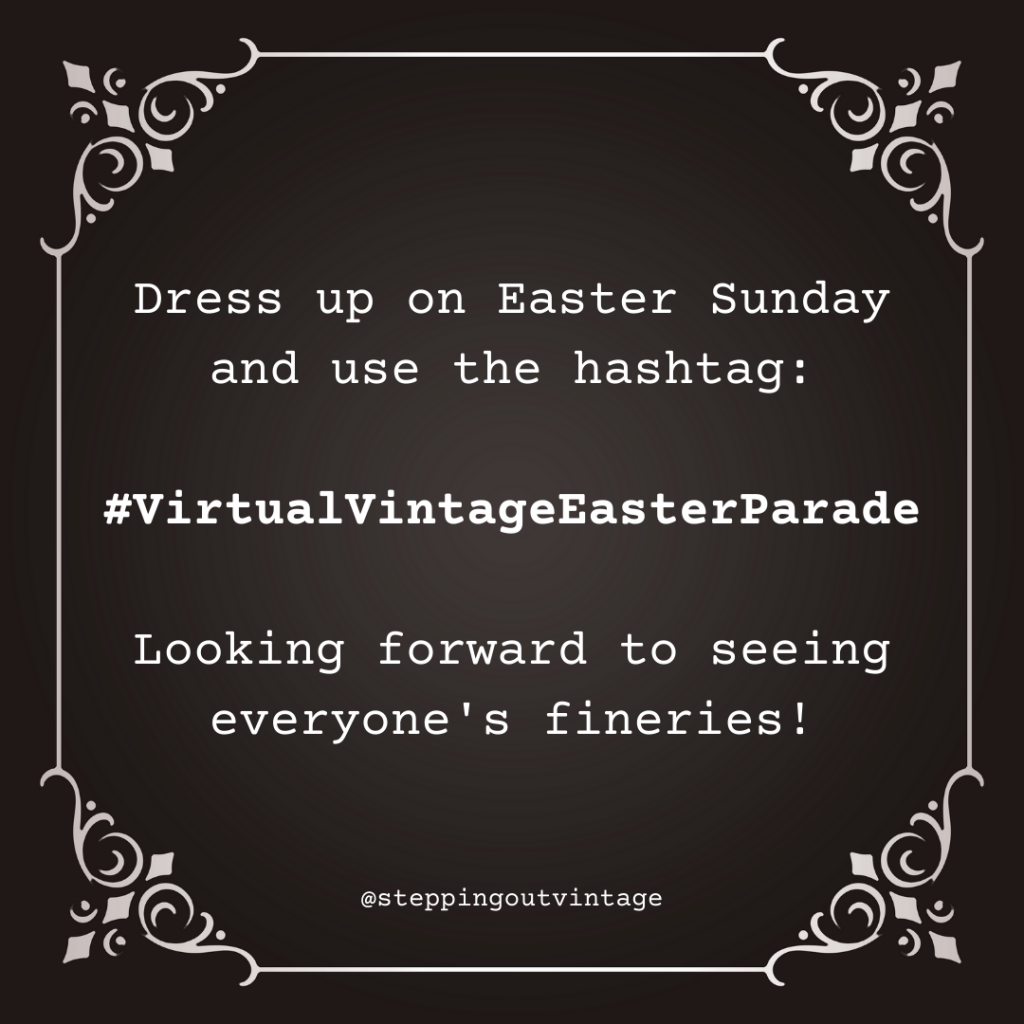 Dress up on Easter Sunday in your bonnet, hat, and other finery and snap a photo for Instagram. Use the hashtag #VirtualVintageEasterParade and look for other people using the hashtag to enjoy a little virtual Easter fun.
Join the Facebook event: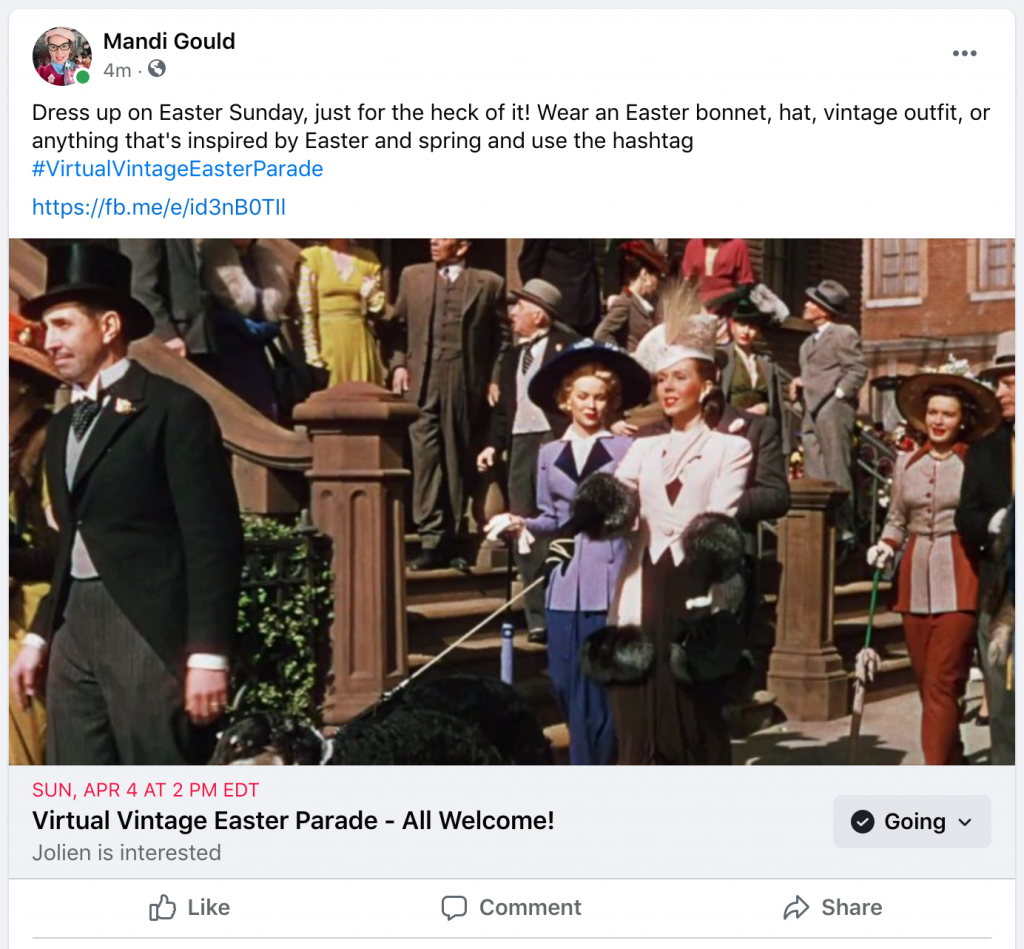 We look forward to seeing you!