Easter Sunday – Virtual Vintage Easter Parade
Since we still can't do a full in-person event, we're doing a virtual event for Easter again this year.
Sunday, April 4th, 2021 –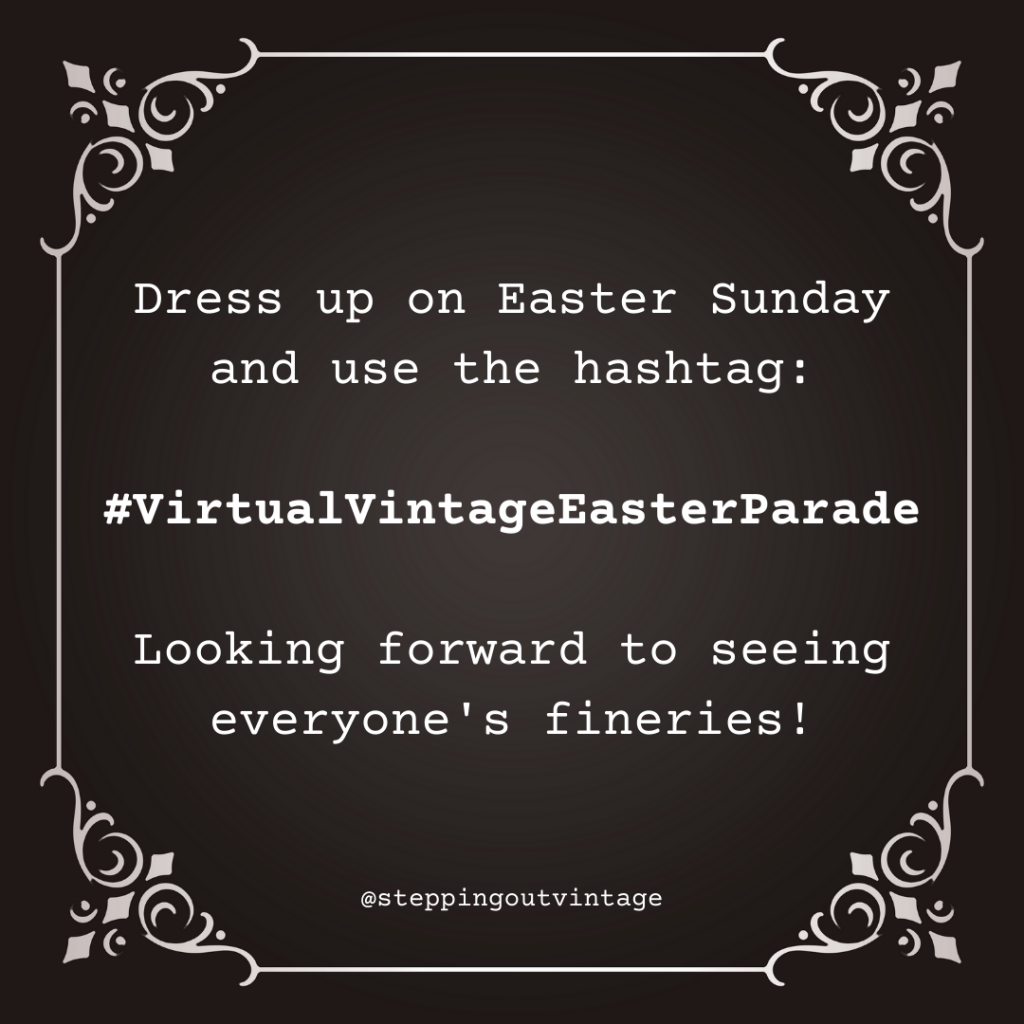 Dress up on Easter Sunday in your bonnet, hat, and other finery and snap a photo for Instagram. Use the hashtag #VirtualVintageEasterParade and look for other people using the hashtag to enjoy a little virtual Easter fun.
Join the Facebook event: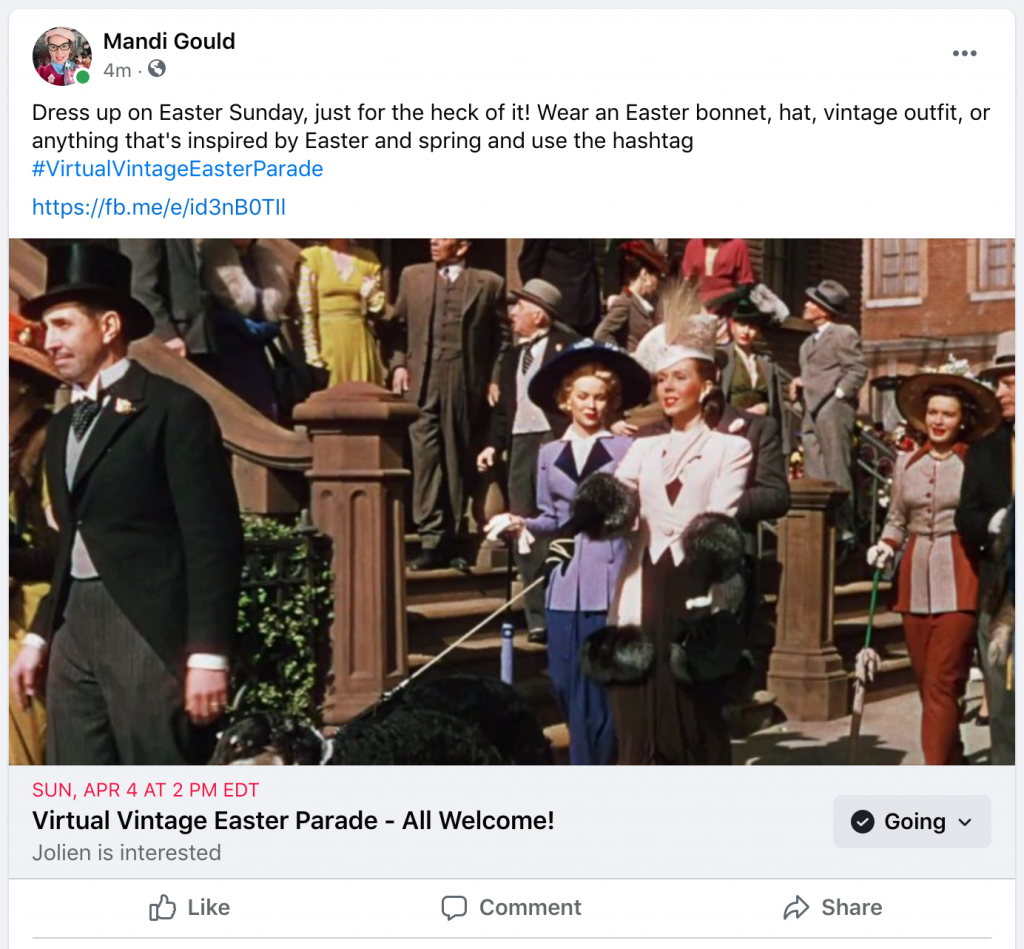 Drop your email to be informed about our upcoming events in Toronto… and beyond!