Sunday, July 17th, 2022 in Toronto
Stylish Sunday is a day for you to dress up, enjoy the summer weather, and show off your personal style!
We'll be taking the ferry to Toronto's Centre Island for a day of strolling and socializing. Lots of opportunities for taking great pictures in a fun park setting.
This event will take place in Toronto. Looking for the event in Niagara-on-the-Lake? Click HERE. 
Whether you'd like to dress in vintage fashion, modern chic, everyone is welcome. Dress to impress!
Group Photos: 2:30pm to 3pm 
We'll gather near the fountain between 2:30pm and 3pm for group photographs and then we'll proceed on an organized stroll. The fountain can be found just over the bridge after you pass the amusement park area.
You can sail to the Island at any time of day and enjoy the many activities available including bike rentals, the amusement park, etc. There are food venders on the island or you're welcome to bring your own picnic.
The only cost associated with the event is the ticket for the ferry ride.
This promises to be a fun filled, relaxing, welcoming event for those who love to dress up and make friends. Don't miss it! And be sure to RSVP so we have an idea of how many people will be joining us!


Q. What if it rains that day?
A. If there is light/intermittent rain on the day of the event, we will proceed. Bring an umbrella and/or raincoat! However, if looks to be really pouring or storming, we will cancel the event. Sign up for updates and follow us on social media (Facebook and Instagram especially) to stay informed.
Q. What should I wear?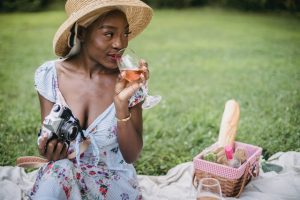 A. While many people may choose to dress in a vintage style, everyone is welcome to interpret "style" in their own way.
This is a chance to express your personal style in whatever way says smart, dapper, or polished to you. Think "Sunday best" and however you interpret that is really up to you.
Q. How much is the event? Do I have to purchase tickets?
A. The event is just a gathering of like-minded people in a public space so it's free and completely open. However, it would be helpful if you RSVP for a free virtual "ticket" to give us an idea of how many are attending, and that way we can send you updates about weather, etc..
The only cost is the ferry to Centre Island. Tickets are inexpensive ($8.75).
Please refer to toronto.ca for the latest official Toronto Island updates.
Q. How do I get there?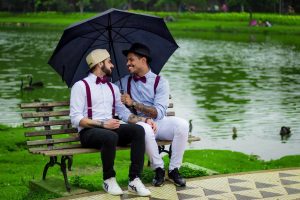 A. The Toronto Island Ferry leaves for Centre Island from the Jack Layton Ferry Terminal at 9 Queens Quay W, Toronto. Adult tickets are only $8.75 and can be purchased in advance.
The first ferry leaves at 8am with service increasing to every 30 minutes beginning at 11:30am.
As there might be reduced capacity this year due to Covid, we would strongly recommend purchasing your ticket online in advance to avoid disappointment.
Please note that as of May 2022:
Passengers are required to wear a cloth mask or face covering while waiting in any lineups and waiting areas, and while boarding, travelling and disembarking a ferry vessel. Ferry Services are on a modified schedule with reduced capacity. Tickets are redeemable only on the date of travel selected. The ride will take about 15 minutes. You'll be arriving at the "Centre Island" dock. **Please refer to toronto.ca for the latest official Toronto Island updates.
Q. What should I do when I get there?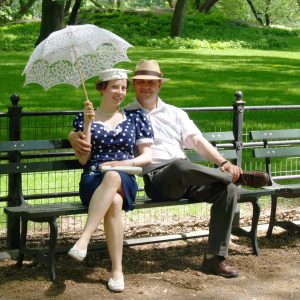 A. This is an open all-day event designed so that attendees can stroll around and meet other stylish folks. Centre Island is small enough that you can walk a self-guided tour in an hour or so. Lots of photo opportunities.
There is also a small amusement park, a petting farm, and a hedge maze.
Our official group meeting will happen between 2:30pm and 3pm near the central fountain. We'll be taking group photos and then setting off on a group walk. Be prepared to be photographed!
Q. What time does the event end?
A. After we take our group photos and stroll at 2:30-3:30ish, you are free to stay on the island as long as you like. The last ferry leaves for the mainland at 6:50 pm.
Q. What's there to eat?
A. You are welcome to bring your own picnic food or you can purchase food at one of the island's vendors. At the time of writing this in May 2022, Centre Island looks to be offering the Carousel Café, Toronto Island BBQ & Beer Co., and Centreville's many food outlets.
**Please check toronto-islands.ca/restaurants-picnics-bbqs/ for the latest restaurant updates.
Q. Am I allowed alcoholic drinks?
A. The consumption of alcoholic beverages is not allowed on the Toronto Island Park. You can purchase and consume alcohol at any licensed restaurant on the Island and at the Centreville Amusement Park. **Please check toronto-islands.ca/restaurants-picnics-bbqs/ for the latest restaurant updates.

Q. What COVID protocols are in place?
A. At the time of writing this, the Toronto Island Ferry has Covid protocol that requires passengers to wear a mask while on board. Once at the island, we would ask our group to respect the active City of Toronto guidelines at the time of the event.
**Please refer to toronto.ca for the latest official Toronto Island updates.
Q. Are children welcome?
A. Yes! There are many activities for kids on the island.
Q. Is this an official "City of Toronto" event?
A. No. This is a very unofficial day where like-minded people all go to a public space on the same day. We do not have a "permit" and cannot act outside of the regular rules of the park. Thanks for your understanding.
The event is free but it's helpful if you would RSVP so that we have a sense of numbers: